The Lux Lightings app allows you to control your LED lights from your phone. You can create custom themes or have the lights sync with the music playing around you.
The discovery process for the app began when the client recognized the need for a simple way to connect to and control physical lights connected to customer vehicles. Using the app, customers can now enhance the look of their vehicle, home, and life with the latest in custom lighting technology.
With a focus on simplicity and functionality, Lux Lightings is a sleek and modern app designed to bring elegance and convenience to your home lighting situation. The app offers a user-friendly interface with a clean and minimalistic aesthetic, allowing for easy navigation and control of your lights.
SEM Nexus Developed Lux Lightings utilizing Flutter.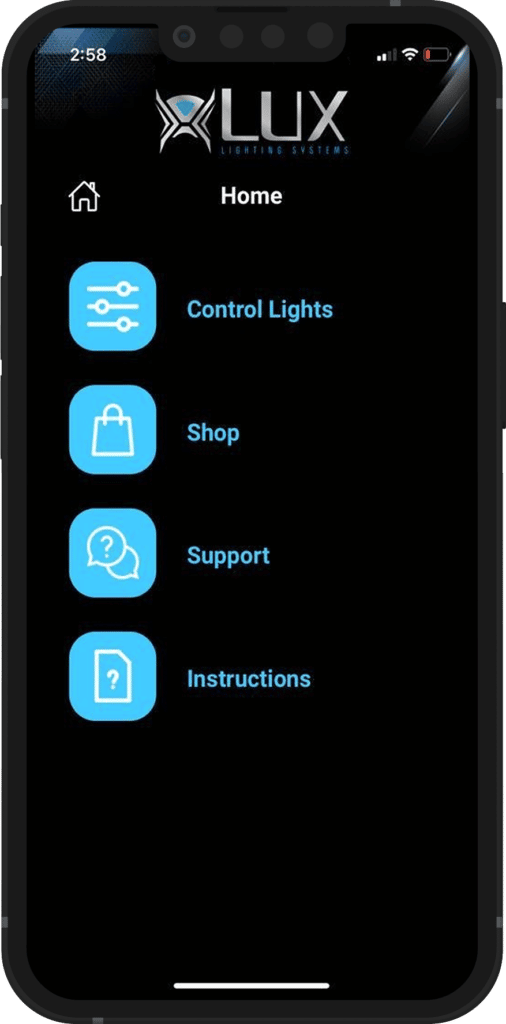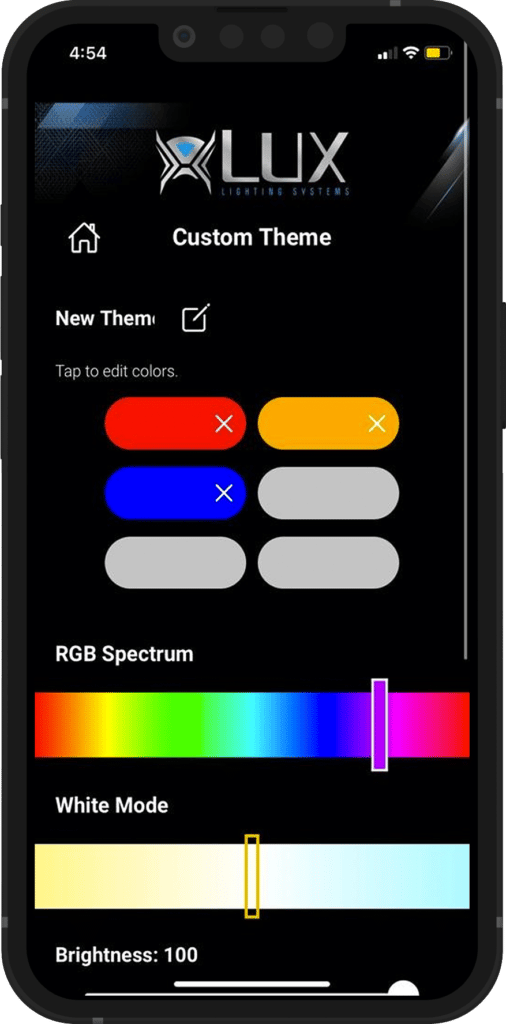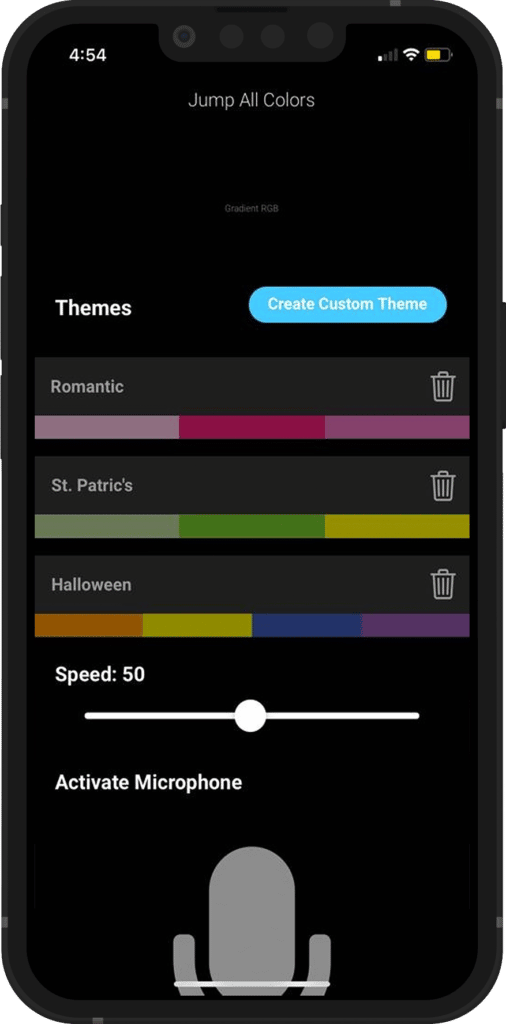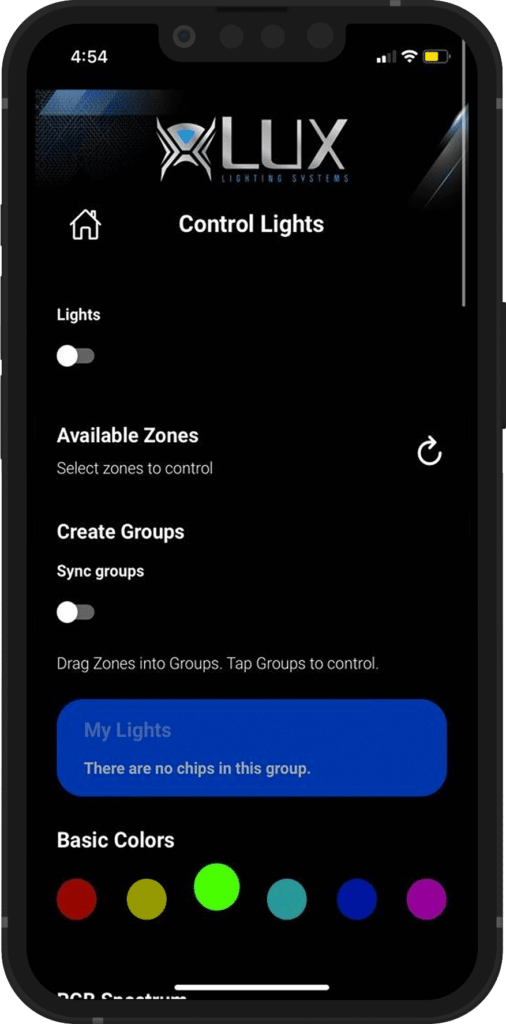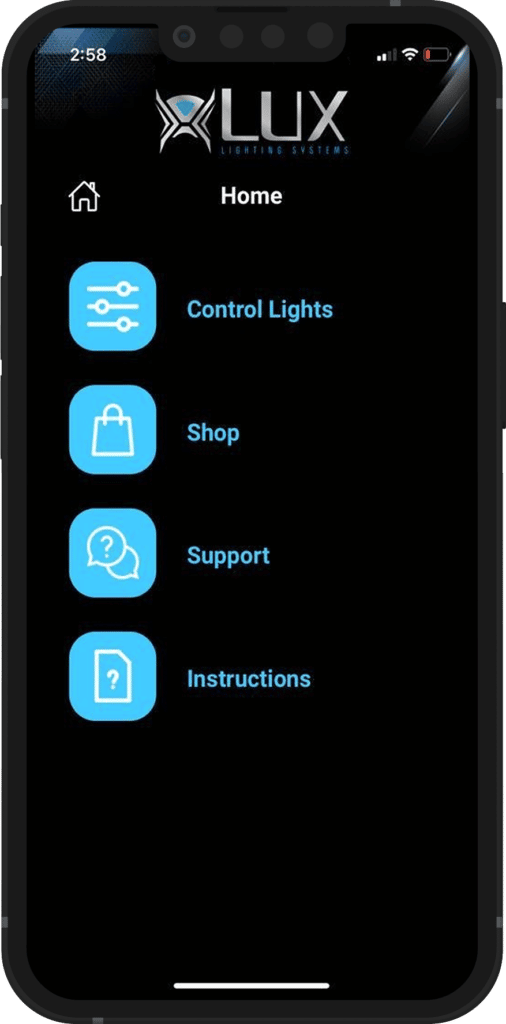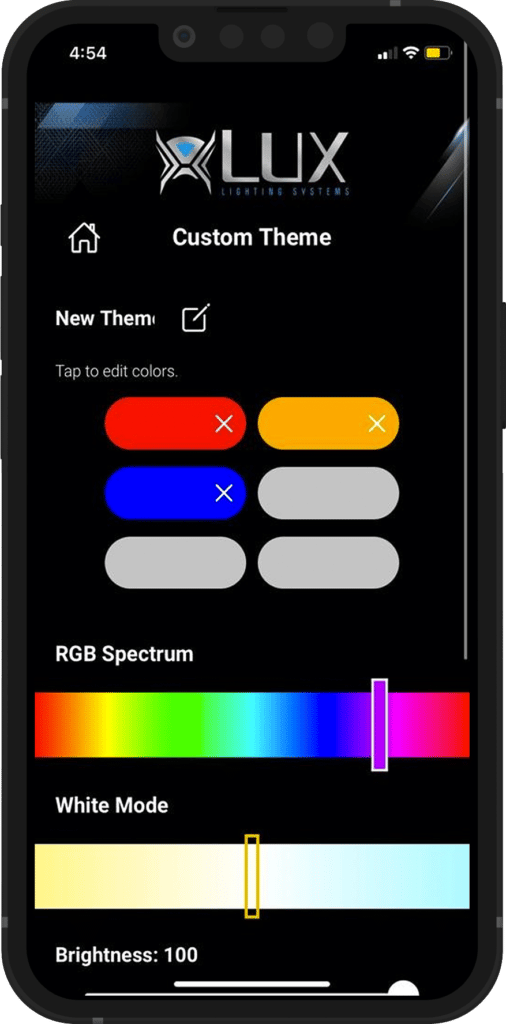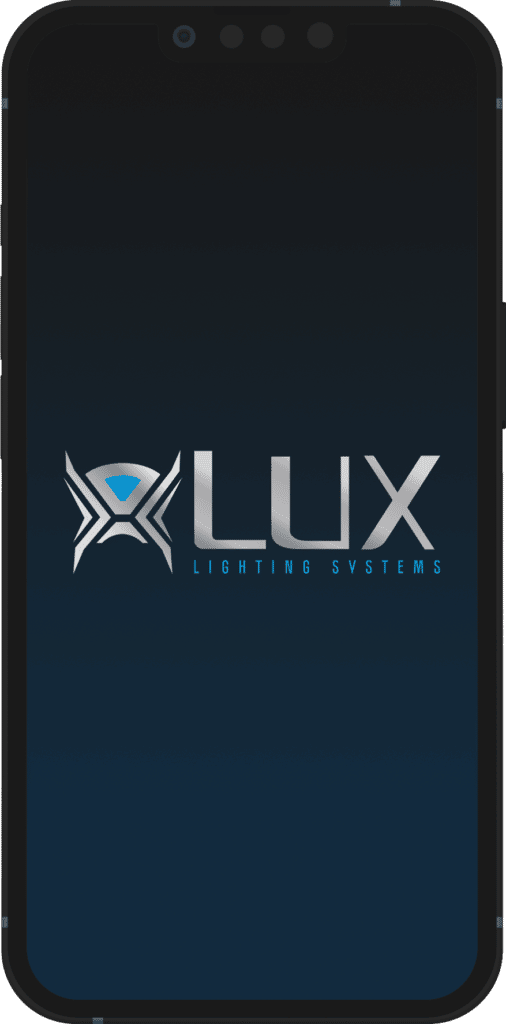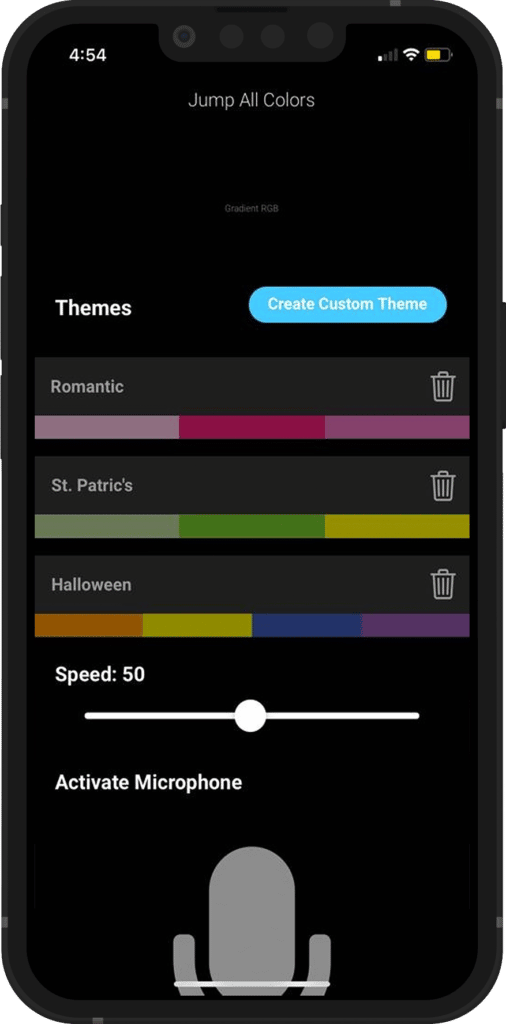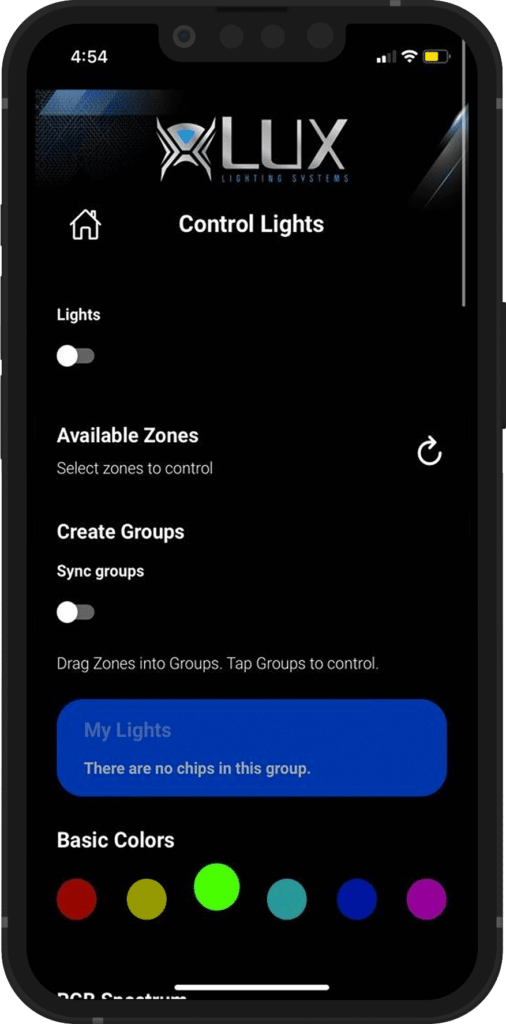 See the SEM Nexus process in action. Join us and take a deep dive into our best development work.